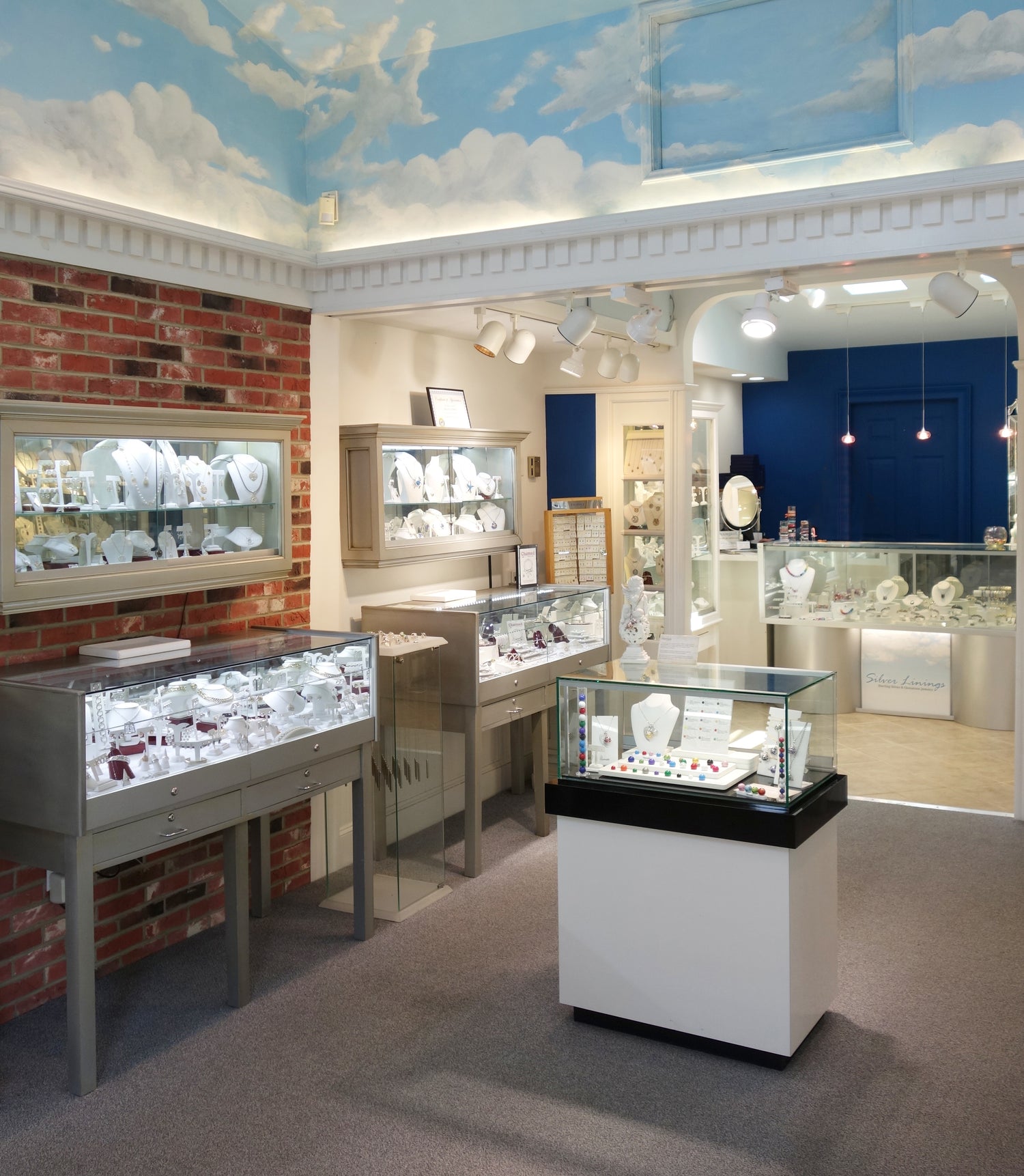 Our Story
Silver Linings was established in the quaint resort town of St. Michaels, Maryland in early 2000. Owner, Aida Leisure, has extensive experience in the jewelry industry, having owned and operated DBS Fine Jewelers, one of the premier designer jewelry stores in the Chesapeake Bay region since 1989. In the spring of 2023, a second Silver Linings location was opened in the historic town of Chestertown, Maryland, known for its year-round farmer's market, fun festivals and events, and vibrant art community. 
Silver Linings' extensive collections of sterling silver and gemstone jewelry drew enthusiasm from residents and visitors alike. Customer favorites include one-of-a-kind and nautical jewelry, as well as Chesapeake Bay themed pieces designed exclusively by Silver Linings.
Beautifully made jewelry, unique designs, and exceptional customer service await you at our two Silver Linings locations on Maryland's picturesque Eastern Shore. Of course our online store is open 24 hours! We look forward to your visit.